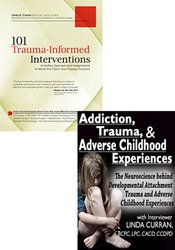 Product Details
Format:

Package - Video & Book

Authors:

LINDA CURRAN, BCPC, LPC, CACD, CCDPD
GABOR MATÉ, MD
LOUIS COZOLINO, PH.D.
BESSEL A VAN DER KOLK, M.D.
LANCE DODES, M.D.
CHRISTINE COURTOIS, PHD, ABPP
LANE PEDERSON, PSY.D, LP
FELITTI, VINCENT
JAMES HOPPER, PH.D.
MARY LOU SCHACK

Publisher:

PESI Inc.

Copyright:

8/1/2016

CE Available:

Yes, See CE credit tab for complete continuing education details

Product Code:

RVKIT052471
Objectives
[+]
[-]
051500 - Addiction, Trauma, & Adverse Childhood Experiences (ACEs)
Present the findings of The Adverse Childhood Experiences Study (ACEs) and ascertain its clinical implications.
Articulate the impact ACEs have on an adult client's morbidity and mortality and explain how this may inform treatment recommendations.
Implement 10 additional trauma-informed questions in the general medical questionnaire, and use the information gathered to inform the clinician's choice of treatment interventions.
Apply treatment components of Dialectical Behavior Therapy to improve clinical outcomes among clients with mental illness, addiction, and dual diagnosis.
Analyze the efficacy of 12-step programs in addiction treatment.
Apply the findings of the ACEs study to your clinical treatment planning for the management of a client's addictive, self-harm and violent behaviors.
Outline
[+]
[-]
051500 - Addiction, Trauma, & Adverse Childhood Experiences (ACEs)
The Origins of the ACE Study
10 Categories Studied

Categories of Abuse

Physical
Emotional
Contact Sexual

Categories of Neglect
Categories of Household Dysfunction

Household Substance Abuse
Mother Treated Violently
Household Mental Illness
Incarcerated Household Member
Parental Separation or Divorce

Demographics
Impact on

Emotional State
Mental Illness
Social Malfunction
Occupational Performance
Biomedical Health
Disease
Premature Death

Damage Occurs

Various "Maladaptive" Coping Mechanisms

Evidence Against the Disease Model of Addiction

People Couldn't Stop Using
Spontaneous Remission
Shift to Behavioral Addictions
DA Response is Immediate
Different Causes of Relapse

Chronic Unrelieved Stress on the Brain

Disrupted Brain Development

Epinephrine
Norepinephrine
Cortiso
Dopamine
Serotonin

Epigenetics

Borderline Personality Disorder
Re-victimization
Complex PTSD

Implementing ACE Study Information

The Addition of 10 Trauma-Oriented Questions

Treatment
Neuroscience of Trauma
Addiction Treatment Trauma

12 Step Program vs. Treatment
Rehab
Recommendations

Therapeutic Relationship Complex Trauma
Therapeutic Alliance
Clinical Enactments
Mandated Therapy for Therapists
Simple Interventions
The Body and the Brain; Embodiment Circuitry
5 Functions of DBT

Increasing Client Motivation
Increasing Client Capability
Generalize Skills
Increasing Therapist Motivation
Structure

DBT Skills

Mindfulness
Distress Tolerance
Emotion Regulation
Interpersonal Effectiveness

DBT Interventions
More on the Phase Model of Treatment
Simple vs. Complex PTSD
Trauma Processing Modalities
Evidence-Based Practice
Please Note: PESI is not affiliated or associated with Marsha M. Linehan, PhD, ABPP, or her organizations.
Author
LINDA CURRAN, BCPC, LPC, CACD, CCDPD
Linda Curran, BCPC, LPC, CACD, CCDPD, is president of Integrative Trauma Treatment, LLC, in Havertown, PA. She provides clients an integrative approach to trauma, and treats PTSD in adolescent and adult populations, including clients with eating disorders, sexual trauma, and self-injury. An international speaker on the treatment of trauma, Linda has developed, produced, and presents multi-media workshops on all aspects of psychological trauma.

Linda is the author of the best-selling Trauma Competency: A Clinician's Guide (PESI, 2010) and 101 Trauma-Informed Interventions: Activities, Exercises and Assignments to Move the Client and Therapy Forward (PESI, 2013). She is the producer of the best-selling Interview Trauma DVD series in which she collaborated with the world's leaders in Trauma: Bessel van der Kolk, M.D.; Peter Levine, Ph.D.; Babette Rothschild, MSW, LCS; Stephen Porges, Ph.D.; Janina Fisher, Ph.D.; and many more.


Speaker Disclosures:

Financial: Linda Curran maintains a private practice. She receives a speaking honorarium from PESI, Inc.

Nonfinancial: Linda Curran has no relevant nonfinancial relationship to disclose.
GABOR MATÉ, MD
Gabor Maté, is a renowned speaker, and bestselling author. Dr. Gabor Maté is highly sought after for his expertise on a range of topics including addiction, stress and childhood development.

As an author, Dr. Maté has written several bestselling books including the award-winning In the Realm of Hungry Ghosts: Close Encounters with Addiction; When the Body Says No; The Cost of Hidden Stress; and Scattered Minds: A New Look at the Origins and Healing of Attention Deficit Disorder, and co-authored Hold on to Your Kids.

Dr. Maté is the co-founder of Compassion for Addiction, a new non-profit that focuses on addiction. He is also an advisor of Drugs over Dinner.

An adjunct professor in the Faculty of Simon Fraser University, Dr. Maté has received the Hubert Evans Prize for Literacy Non-Fiction; an Outstanding Alumnus Award from Simon Fraser University, and the 2012 Martin Luther King Humanitarian Award from Mothers Against Teen Violence.

Speaker Disclosures:

Financial: Dr. Gabor Maté is the co-founder of Compassion for Addiction. He is an author for Knopf/Random House; Penguin/Putnam; Knopf Canada; Wiley; and Random House and receives royalties. Dr. Maté receives a speaking honorarium from PESI, Inc.

Non-financial: Dr. Gabor Maté has no relevant non-financial relationship to disclose.
LOUIS COZOLINO, PH.D.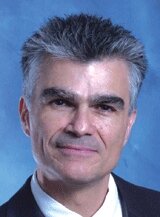 Louis Cozolino, Ph.D..
is Professor of Psychology at Pepperdine University and has a private practice in Beverly Hills, CA. He is the author of
The Healthy Aging Brain, The Neuroscience of Human Relationships. The Neuroscience of Psychotherapy
and
The Making of a Therapist.
Dr. Cozolino is an expert in neuroscience, social brain, stress and trauma. He has conducted research in the areas of schizophrenia, child abuse, the impact of stress, the biobehavioral sciences and psychotherapy. Dr. Cozolino holds a Ph.D. from UCLA and an M.T.S. from Harvard University.
BESSEL A VAN DER KOLK, M.D.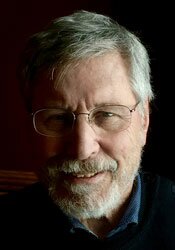 Bessel A. Van der Kolk, M.D.,
is a clinician, researcher and teacher in the area of post-traumatic stress. His work integrates developmental, neurobiological, psychodynamic and interpersonal aspects of the impact of trauma and its treatment.
Dr. van der Kolk and his various collaborators have published extensively on the impact of trauma on development, such as dissociative problems, borderline personality and self-mutilation, cognitive development, memory, and the psychobiology of trauma. He has published over 150 peer reviewed scientific articles on such diverse topics as neuroimaging, self-injury, memory, neurofeedback, Developmental Trauma, yoga, theater and EMDR.
He is founder of the Trauma Center in Brookline, Massachusetts and president of the Trauma Research Foundation, which promotes clinical, scientific and educational projects.
His 2014 #1
New York Times
best seller,
The Body Keeps the Score: Brain, Mind, and Body in the Treatment of Trauma
, transforms our understanding of traumatic stress, revealing how it literally rearranges the brain's wiring – specifically areas dedicated to pleasure, engagement, control, and trust. He shows how these areas can be reactivated through innovative treatments including neurofeedback, somatically based therapies, EMDR, psychodrama, play, yoga, and other therapies.
Dr. van der Kolk is the past president of the International Society for Traumatic Stress Studies, and professor of psychiatry at Boston University Medical School. He regularly teaches at conferences, universities, and hospitals around the world.
Speaker Disclosures:
Financial: Bessel van der Kolk is a professor of psychiatry at the Boston University School of Medicine. He receives a speaking honorarium from PESI, Inc.
Nonfinancial: Bessel van der Kolk has no relevant nonfinancial relationship to disclose.
LANCE DODES, M.D.
Lance Dodes is a psychiatrist, psychoanalyst, Assistant Clinical Professor of Psychiatry at Harvard Medical School and a Training and Supervising Analyst at the Boston Psychoanalytic Society and Institute. He has trained many clinicians across the country. Dr. Dodes is the author of the groundbreaking work, Heart of Addiction (HarperCollins 2002). He has been honored by the Division of Addictions at Harvard Medical School for "Distinguished Contribution" to the study and treatment of addictive behavior.
CHRISTINE COURTOIS, PHD, ABPP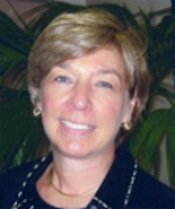 Christine A. Courtois, PhD, ABPP,
is a graduate of the Counseling Psychology program at the University of Maryland and a licensed psychologist in DC and MD. Dr. Courtois has received international recognition for her work on the effects of incest, child sexual abuse, complex traumatic stress disorders and other types of trauma and has received awards from numerous professional organizations. She is a psychotherapist (with broad experience in outpatient and inpatient treatment), workshop leader, and consultant specializing in posttraumatic and dissociative conditions and disorders.
Recently appointed chair of the American Psychological Association PTSD Guidelines Development Panel, Dr. Courtois has co-authored, along with Dr. Julian Ford,
Treating Complex Trauma: A Sequenced, Relationship-based Approach,
(2013, Guilford Press), and has a new book,
Treating Complex Traumatic Stress Disorders in Children and Adolescents, Scientific Foundations and Therapeutic Models.
As well, she has brought out the second edition of
Healing the Incest Wound: Adult Survivors in Therapy
(W.W. Norton), co-edited (with Dr. Julian Ford) the book
Complex Traumatic Stress Disorders: An Evidence-based Guide
(2009, Guilford Press) and authored
Recollections of Sexual Abuse: Treatment Principles and Guidelines
(1999, W. W. Norton),
Adult Survivors of Sexual Abuse: A Workshop Model
(1993, Families International), and
Healing the Incest Wound: Adult Survivors in Therapy
(1988, W. W. Norton). She has also co-edited a special section on complex trauma with Dr. Bessel van der Kolk in the
Journal of Traumatic Stress
(2005).
Dr. Courtois is past Associate Editor of the new journal
Psychological Trauma: Theory, Research, Practice & Policy
www.apa.org/pubs/journals/tra
. Dr. Courtois is also Co-Founder and former Clinical and Training Director and Consultant to the CENTER: Posttraumatic Disorders Program, an in-patient and day hospital specialty program in Washington, DC, where she worked for 17 years. She is active in a number of professional organizations having to do with psychological practice and trauma including the American Psychological Association (where she is past-president of Division 56, Psychological Trauma
www.apatraumadivision.org
, the International Society for Traumatic Studies
www.istss.org
(where she co-chairs the Complex Trauma Task Force), The International Society for Trauma and Dissociation
www.isst-d.org
, the Institute of Contemporary Psychotherapy and Psychoanalysis, and the Maryland Psychological Association
marylandpsychology.org
where she organized and co-directed the Post-Doctoral Institute on Psychological Trauma.
LANE PEDERSON, PSY.D, LP

Lane Pederson Psy.D, LP
, has provided Dialectical Behavior Therapy (DBT) training and consultation to over 10,000 professionals in the United States, Australia, South Africa, Dubai, Canada, and Mexico through his training and consultation company, Lane Pederson and Associates, LLC
(www.DrLanePederson.com
). A real-world practitioner, Dr. Pederson co-owns Mental Health Systems, PC (MHS), one of the largest DBT-specialized practices in the United States with four clinic locations in Minnesota
(www.mhs-dbt.com
). At MHS Dr. Pederson has developed DBT programs for adolescents, adults, people with dual disorders, and people with developmental disabilities. He has served as clinical and training directors, has directed practice-based clinical outcome studies, and has overseen the care of thousands of clients in need of intensive outpatient services.
Dr. Pederson's DBT publications include
The Expanded Dialectical Behavior Therapy Skills Training Manual, 2nd Edition: DBT for Self-Help and Individual & Group Treatment Settings
(PESI, 2017);
Dialectical Behavior Therapy: A Contemporary Guide for Practitioners
(Wiley, 2015); and
Dialectical Behavior Therapy Skills Training for Integrated Dual Disorder Treatment Settings
(PESI, 2013) and
The DBT Deck for Clients and Therapists: 101 Mindful Practices to Manage Distress, Regulate Emotions & Build Better Relationships
(PESI, 2019).
Notable organizations he has trained for include Walter Reed National Military Hospital, the Federal Bureau of Prisons, the Ontario Psychological Association, the Omid Foundation, and Psychotherapy Networker. He has provided DBT training for community mental health agencies, chemical dependency treatment centers, hospital and residential care settings, and to therapists in forensic settings. Dr. Pederson also co-owns Acacia Therapy and Health Training
(www.AcaciaTraining.co.za)
in South Africa. Dr. Pederson currently serves on the advisory board for the doctorial counseling program at Saint Mary's University of Minnesota and is a peer reviewer for Forensic Scholars Today.
Lane Pederson is not affiliated or associated with Marsha M. Linehan, PhD, ABPP, or her organization.
Speaker Disclosures:
Financial: Lane Pederson maintains a private practice. He is an author for PESI Publishing & Media and receives royalties. Dr. Pederson receives a speaking honorarium from PESI, Inc.
Non-financial: Lane Pederson has no relevant non-financial relationship to disclose.
FELITTI, VINCENT
Dr. Felitti is Clinical Professor of Medicine at the University of California and a Fellow of The American College of Physicians. A graduate of Johns Hopkins Medical School, Dr. Felitti is an internist who founded-then served as Chief of-the Department of Preventive Medicine for Kaiser Permanente in San Diego, CA.

A renowned physician and researcher, Dr. Felitti is one of the world's foremost experts on childhood trauma. Co-principal investigator (along with Dr. Robert Anda) of the internationally recognized Adverse Childhood Experiences (ACE) Study, a long-term, in-depth, analysis of over 17,000 adults that revealed a powerful relationship between our emotional experiences as children and our physical and mental health as adults.
JAMES HOPPER, PH.D.
James W. Hopper, Ph.D.,
Independent consultant and instructor in psychology, Cambridge Health Alliance & Harvard Medical School. Co-editor, Mindfulness-oriented interventions for trauma: Integrating contemplative practices. The MDMA Team, Trauma Research Foundation.
MARY LOU SCHACK
Mary Lou Schack is a clinical psychologist, working with individuals and couples and supervising therapists in her Bala Cynwyd, PA, practice. She received her PhD in Psychology from Temple University and has been training therapists in experiential methods for more than 30 years. She herself trained in Gestalt Therapy with James Simkin, Isadore From, Laura Perls, and Erving and Miriam Polster. She is, with the late Joyce Lewis, one of the founders of GTIP. Mary Lou's current areas of theoretical interest include mutuality and connection in relationships, the experience of time, scapegoating phenomena, body/mind functioning, forgiveness, and the healing of early psychological wounds.
Continuing Education Credits Awarded for Completion of Entire Package
[+]
[-]
Combined Continuing Education Credit From All Components
Breakdown of Continuing Education Credits by Components
[+]
[-]
045620 - 101 Trauma-Informed Interventions
[+]
[-]
051500 - Addiction, Trauma, & Adverse Childhood Experiences (ACEs)
Audience
Addiction Counselors, Case Managers, Marriage and Family Therapists, Psychologists, Social Workers and other Mental Health Professionals
Reviews
[+]
[-]
045620 - 101 Trauma-Informed Interventions: Activities, Exercises and Assignments to Move the Client and Therapy Forward
"Linda Curran's unflagging energy and dedication to the healing of traumatized individuals has led to a voluminous, exciting, and comprehensive, 101 Trauma Informed Interventions. This workbook provides a plethora of effective tools -- traditional as well as innovative -- that can be used in whole or as a part of a course of therapy and also as self-help. The variety of options offered goes a long way towards dispelling the (unfortunately) popular misconception that there are only a limited number of interventions that help people to recover from trauma. Survivors as well as therapists who have been frustrated by the rigidity of strict adherence to evidence based practice will be greatly relieved to find a wealth of useful strategies to experiment, evaluate, and sort into a personally tailored trauma recovery program. This workbook is a god-send for the trauma field, expanding the possibilities for recovery in a most generous way."
~ Babette Rothschild, MSW author of The Body Remembers and 8 Keys to Safe Trauma Recovery

"Linda Curran has carefully and knowledgeably curated a practical, effective collection of interventions that actually work for trauma survivors. Any clinician committed to helping those suffering from posttraumatic stress needs to have these tools and resources to draw upon, because standard talk therapy, nine times out of ten, is simply not going to cut it. These exercises will."
~ Belleruth Naparstek, LISW, author of Invisible Heroes: Survivors of Trauma and How They Heal

"Drawing from the whole spectrum of trauma-based therapies, Linda Curran has compiled a sampling of practical exercises designed to help therapists and their clients better navigate the mine field that trauma work can be and find the path to healing."
~ Richard Schwartz, Ph.D. author of Internal Family Systems Therapy

"101 Trauma-Informed Interventions provides an accessible functional "playbook" for therapists committed to the rehabilitation of the client with a trauma history. In a readable volume Curran integrates diverse approaches of treatment and emphasizes the unique role that trauma plays in mental health. Underlying this eclectic strategy is the common theme emphasizing that healing will only begin when the trauma related feelings embedded in the body are appreciated."
~ Stephen W. Porges, Ph.D., author of The Polyvagal Theory

"An interesting compendium of potential interventions that can be interwoven into any therapist's existing conceptual framework"
~ Louis Cozolino, Ph.D., Pepperdine University, and author of 5 books including the best-seller The Neuroscience of Psychotherapy, Healing the Social Brain (2nd edition)


Satisfaction Guarantee
Your satisfaction is our goal and our guarantee. Concerns should be addressed to PESI Kids, P.O. Box 1000, Eau Claire, WI 54702-1000 or call (800) 844-8260.

ADA Needs
We would be happy to accommodate your ADA needs; please call our Customer Service Department for more information at (800) 844-8260.