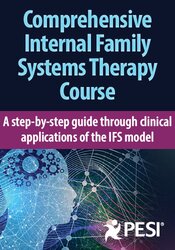 Product Details
Format:

Online Course

Authors:

BESSEL A VAN DER KOLK, M.D.
RICHARD C. SCHWARTZ, PHD
FRANK G. ANDERSON, M.D.
MARTHA SWEEZY, PH.D.

Publisher:

PESI Inc.

Copyright:

6/30/2020

CE Available:

Yes, See CE credit tab for complete continuing education details

Product Code:

CRS001383
Objectives
[+]
[-]
053545 - Bessel van der Kolk Trauma Interview Series:
Present the IFS Model and design ways to integrate IFS into your clinical practice.
Model how to work with clinician's own parts.
[+]
[-]
055925 - 2-Day Advanced Workshop: Clinical Applications of Internal Family Systems (IFS) with Frank Anderson MD
Summarize the steps of working with clients' "protective parts" to improve treatment outcomes as proposed by the IFS model.
Differentiate between empathy and compassion as it relates to the IFS approach and improving the therapeutic process.
Evaluate the evidence that supports meditation as beneficial to clinical outcomes when used in the IFS process of therapy.
Explore and diagnose wounds connected to grief and loss; and describe two effective IFS interventions.
Recommend how to address the "protector" fears as they arise for the client during the therapy session.
Apply IFS methods to help trauma clients manage their overwhelming feelings.
Describe how to explain to clients the neuroscience of hyperarousal in their "extreme parts."
Describe how the role of criticism and neglect from caregivers causes shame cycles in your clients and how parts-work breaks the cycle.
Apply the "triggering agreement" intervention when working with clients around resolving parenting issues that arise for them.
Demonstrate what "tracking the sequence" means as it applies to couples' treatment.
Recognize the necessity—and create modifications—when using IFS in an inpatient setting.
Within the internal system, identify the parts of self that are associated with substance use disorders.
Assess countertransference, including recognition of potential activation of therapist's own reactive parts.
Outline
[+]
[-]
053545 - Bessel van der Kolk Trauma Interview Series:
Internal Family Systems Therapy

The roles in IFS
The Self

How the Therapist Shows Their Parts
Working with Passive Clients
IFS Role-Play
The IFS Roles

Managers
Firefighters
Protectors
Exiles
[+]
[-]
055925 - 2-Day Advanced Workshop: Clinical Applications of Internal Family Systems (IFS) with Frank Anderson MD
Internal Family Systems (IFS)
Comprehensive, compassionate, nonpathologizing treatment approach
Paradigm-shifting perspective on "psychopathology"
Easily integrated into other therapeutic modalities
Teach clients to access inner wisdom and self-compassion to heal traumatic wounds
Evolution of the Model
Development of the IFS model by Richard C. Schwartz, Ph.D.
IFS as an empirically validated treatment: Summary of research support
Goals of IFS therapy
Starting an IFS session and the flow of the model
The Neuroscience of IFS
The mind and the brain
Neurons-networks and parts
Meditation and self energy
Understanding the fear response
IFS STEP-BY-STEP
Step 1: Using Meditative Processes to Identify and Connect with a Target Part
Differentiate the person from the symptom
Access a state of compassion and curiosity essential for healing
Establish a relationship with the target part
Learn the history and benevolent intention behind the symptom
Step 2: Working with Protective Parts
Facilitate internal attachment work
Learn to address the fears/concerns of protective parts
Establish a trusting relationship with proactive and reactive parts.
Resolve internal conflicts
Gain permission to proceed with healing
Step 3: Healing the Wound
Connect with the wounded part
Witness the pain rather than relive it
Retrieve the wounded part
Release/unburden thoughts, feelings and physical sensations
Life without the wound, the post healing process
Therapist Parts
Countertransference redefined
Identifying parts that get in the way
The Science of extreme reactions in therapists and clients
CLINICAL APPLICATIONS OF IFS
Trauma and Attachment
Roadblocks to healing trauma
Neurobiology of PTSD and Dissociation
Dealing with the extreme symptoms and staying in Self
Healing attachment wounds: What IFS offers
Depression and Anxiety
Differentiating feelings from symptoms
Address the biology and process the wound
Protection or genetics
Psychosis and Bipolar Disorder
Addressing psychotic parts
Differentiating psychosis from trauma dysregulation
Treating biological issues while addressing emotional pain
Substances and Addictions
Befriending addictive parts
Healing wounds or stopping use?
Addressing the biology and the behavior after healing
Eating Disorders
When food "abstinence" is not an option
Multiple eating parts
Self-led eating
Shame and Grief
The shamer and the shamed
Critical and neglect shame cycles
Loss, letting go and healing
IFS with Specific Client Populations
Children and adolescents
Parenting
Couples
Groups and inpatient settings
LGBTQ
Spirituality and culture
Author
BESSEL A VAN DER KOLK, M.D.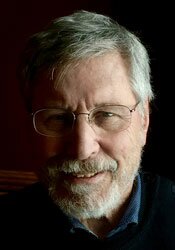 Bessel A. Van der Kolk, M.D.,
is a clinician, researcher and teacher in the area of post-traumatic stress. His work integrates developmental, neurobiological, psychodynamic and interpersonal aspects of the impact of trauma and its treatment.
Dr. van der Kolk and his various collaborators have published extensively on the impact of trauma on development, such as dissociative problems, borderline personality and self-mutilation, cognitive development, memory, and the psychobiology of trauma. He has published over 150 peer reviewed scientific articles on such diverse topics as neuroimaging, self-injury, memory, neurofeedback, Developmental Trauma, yoga, theater and EMDR.
He is founder of the Trauma Center in Brookline, Massachusetts and president of the Trauma Research Foundation, which promotes clinical, scientific and educational projects.
His 2014 #1
New York Times
best seller,
The Body Keeps the Score: Brain, Mind, and Body in the Treatment of Trauma
, transforms our understanding of traumatic stress, revealing how it literally rearranges the brain's wiring – specifically areas dedicated to pleasure, engagement, control, and trust. He shows how these areas can be reactivated through innovative treatments including neurofeedback, somatically based therapies, EMDR, psychodrama, play, yoga, and other therapies.
Dr. van der Kolk is the past president of the International Society for Traumatic Stress Studies, and professor of psychiatry at Boston University Medical School. He regularly teaches at conferences, universities, and hospitals around the world.
Speaker Disclosures:
Financial: Bessel van der Kolk is a professor of psychiatry at the Boston University School of Medicine. He receives a speaking honorarium from PESI, Inc.
Nonfinancial: Bessel van der Kolk has no relevant nonfinancial relationship to disclose.
RICHARD C. SCHWARTZ, PHD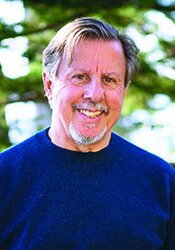 Richard Schwartz, Ph.D.,
earned his Ph.D. in marriage and family therapy from Purdue University, after which he began a long association with the Institute for Juvenile Research at the University of Illinois at Chicago, and more recently at The Family Institute at Northwestern University, attaining the status of associate professor at both institutions. He is co-author, with Michael Nichols, of
Family Therapy: Concepts and Methods,
the most widely used family therapy text in the United States.
Dr. Schwartz developed Internal Family Systems in response to clients' descriptions of experiencing various parts – many extreme – within themselves. He noticed that when these parts felt safe and had their concerns addressed, they were less disruptive and would accede to the wise leadership of what Dr. Schwartz came to call the "Self." In developing IFS, he recognized that, as in systemic family theory, parts take on characteristic roles that help define the inner world of the clients. The coordinating Self, which embodies qualities of confidence, openness, and compassion, acts as a center around which the various parts constellate. Because IFS locates the source of healing within the client, the therapist is freed to focus on guiding the client's access to his or her true Self and supporting the client in harnessing its wisdom. This approach makes IFS a non-pathologizing, hopeful framework within which to practice psychotherapy. It provides an alternative understanding of psychic functioning and healing that allows for innovative techniques in relieving clients symptoms and suffering.
In 2000, Richard Schwartz founded The Center for Self Leadership in Oak Park, Illinois. Dr. Schwartz is a featured speaker for many national psychotherapy organizations and a fellow of the American Association for Marriage and Family Therapy, and he serves on the editorial boards of four professional journals. He has published four books and over 50 articles about IFS. His books include
Internal Family Systems Skills Training Manual
(with Frank Anderson, M.D. and Martha Sweezy, Ph.D.) (PESI, 2017),
Internal Family Systems Therapy
(Guilford Press, 1997),
Introduction to the Internal Family Systems Model
(Tarcher, 2001), and
The Mosaic Mind
(with Regina Goulding) (Trailheads, 2003), as well as
Metaframeworks
(with Doug Breunlin and Betty Karrer) (Jossey-Bass, 1997). Dr. Schwartz lives and practices in Brookline, MA and is on the faculty of the Department of Psychiatry, Harvard School of Medicine.
Speaker Disclosures:
Speaker Disclosures: Speaker Disclosure Financial: Richard Schwartz is the Founder of The Center for Self Leadership. He receives a speaking honorarium from PESI, Inc.
Non-financial: Richard Schwartz is a Fellow and member of the American Association for Marital and Family Therapy.
FRANK G. ANDERSON, M.D.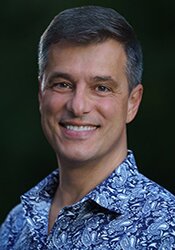 Frank Anderson, MD,
completed his residency and was a clinical instructor in psychiatry at Harvard Medical School. He is both a psychiatrist and psychotherapist and specializes in the treatment of trauma and dissociation. He is passionate about teaching brain-based psychotherapy and integrating current neuroscience knowledge with the IFS model of therapy.
Dr. Anderson is a lead trainer at the IFS Institute with Richard Schwartz and maintains a long affiliation with, and trains for, Bessel van der Kolk's Trauma Center. He serves as an advisor to the International Association of Trauma Professionals (IATP) and was the former chair and director of the Foundation for Self-Leadership.
Dr. Anderson has lectured extensively on the Neurobiology of PTSD and Dissociation and wrote the chapter "Who's Taking What" Connecting Neuroscience, Psychopharmacology and Internal Family Systems for Trauma in Internal Family Systems Therapy – New Dimensions. He co-authored a chapter on "What IFS Brings to Trauma Treatment in Innovations and Elaborations in Internal Family Systems Therapy" and recently co-authored
Internal Family Systems Skills Training Manual.
Dr. Anderson maintains a private practice in Concord, MA.
Speaker Disclosures:
Financial: Frank Anderson maintains a private practice. He receives a consulting fee from the Center for Self Leadership. Dr. Anderson receives a speaking honorarium from PESI, Inc.
Non-financial: Frank Anderson is the President of the Foundation for Self Leadership.
MARTHA SWEEZY, PH.D.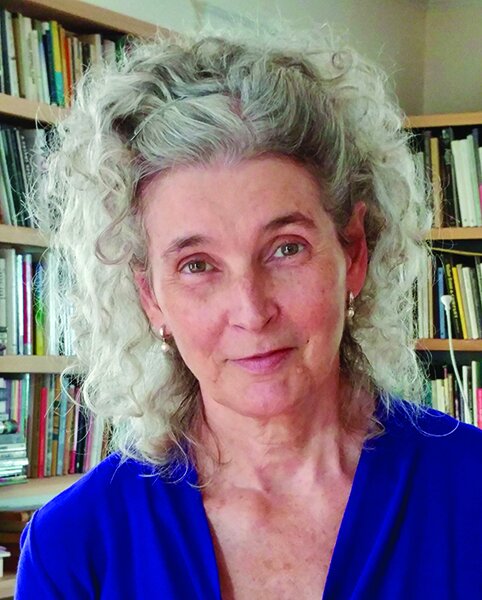 Martha Sweezy, Ph.D.,
is an assistant professor at Harvard Medical School, a program consultant and supervisor at Cambridge Health Alliance, and the former assistant director and director of training for the dialectical behavioral therapy (DBT) program at the Cambridge Health Alliance. She is the co-editor/co-author of the books
Internal Family Systems Therapy: New Dimensions
, and
Innovations and Elaborations in Internal Family Systems Therapy
, as well as co-author of the book
Intimacy from the Inside Out: Courage and Compassion in Couple Therapy
. She has a therapy and consultation practice in Northampton, MA.
Continuing Education Credits Awarded for Completion of Entire Package
[+]
[-]
Combined Continuing Education Credit From All Components
Breakdown of Continuing Education Credits by Components
[+]
[-]
053545 - Bessel van der Kolk Trauma Interview Series:
[+]
[-]
055925 - 2-Day Advanced Workshop: Clinical Applications of Internal Family Systems (IFS) with Frank Anderson MD
[+]
[-]
085175 - Internal Family Systems Skills Training Manual
Audience
Counselors, Psychotherapists, Psychologists, Social Workers, Addiction Counselors, Case Managers, Marriage & Family Therapists, Nurses, Mental Health Professionals,
,
Counselors
,
Social Workers
,
Psychologists
,
Therapists
,
Addiction Counselors
,
Nurses
,
Marriage and Family Therapists
,
Psychiatrists
,
Other Professionals Who Work within the Mental Health Fields
,
Reviews
[+]
[-]
085175 - Internal Family Systems Skills Training Manual
"A unique and effective roadmap for working with parts of the self to resolve trauma and attachment injury. Concise, accessible, and grounded in an attitude of kindness and respect for the client, the manual includes vivid case transcripts, clear solutions for therapeutic challenges, and engaging exercises for clients to complete. With these practical and accessible interventions, therapists of all persuasions will find this book to be an invaluable addition to their toolbox, one that could revolutionize their clinical work."
-- Pat Ogden, PhD, Founder & Educational Director, Sensorimotor Psychotherapy Institute

"Without losing the compassionate, gentle essence of the Internal Family Systems model, this workbook helps clients and therapists alike to have a structure and guiding hand through the struggle and pain of trauma treatment. This is a workbook that touches the heart rather than simply managing the symptoms.
-- Janina Fisher, PhD, International Trauma Expert and Author of Healing the Fragmented Selves of Trauma Survivors

"My staff and I have been using the exercises and meditations with our clients in our trauma-informed eating disorder group with positive feedback from all! The introduction is so clear for those unfamiliar with the model. Thank you for this wonderful resource."
-- Dr. Amy Banks, MD, Director of Advanced Training and Senior Research Scientist at The Jean Baker Miller Training Institute and the Wellesley Centers for Women, and co-author of Four Ways to Click: Rewire Your Brain for Stronger, More Rewarding Relationships


Satisfaction Guarantee
Your satisfaction is our goal and our guarantee. Concerns should be addressed to PESI Kids, P.O. Box 1000, Eau Claire, WI 54702-1000 or call (800) 844-8260.

ADA Needs
We would be happy to accommodate your ADA needs; please call our Customer Service Department for more information at (800) 844-8260.